A reproductive hazard is anything that has harmful effects on the male or female reproductive system and/or the development of a fetus. These hazards can be chemicals (such as pesticides), physical agents (such as X rays), or work practices (such as heavy lifting).
Since women bear children, reproductive hazards are often considered a woman's problem. However, reproductive health means more than having healthy babies; men also experience reproductive disorders, such as impotence, decreased sperm count, and defective sperm. Infertility in sex, a miscarriage early in pregnancy, and a baby with disabilities at birth can all be signs of a toxic environment.
Reproductive disorders affecting women also include menstrual problems, low birth weight, premature births, developmental disorders, and birth defects. When toxic substances disrupt the reproductive hormones, they can cause menstrual disorders or loss of sex drive, or they can damage the ovaries directly. Substances in the environment can also harm the genetic material in a woman's eggs.
Numerous occupational hazards (such as lead, solvents, and some pesticides) are known to affect reproductive functions. Chemicals used in the workplace have been shown to affect reproduction in animals, though most have not been studied in humans. Activities that upset the normal hormonal balance of the reproductive system (such as shift work) and substances that change estrogen levels or mimic the effects of estrogen (such as pesticides) need further study, too. Not enough attention has been paid to the effect on fertility and pregnancy of physical factors, such as prolonged standing, reaching, or lifting, or to the interactive effects of workplace stressors and toxic exposures.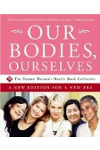 Continue Learning about Women's Health