When a man ejaculates, the sperm-carrying semen fires out through the urethra in a seek-and-conquer mission. It may seem that all these millions of sperm are racing each other to the finish, but the sperm have different roles. Some are deemed the leaders of the pack, trying to be the first to cross the line. Others are designed to assist, specifically by blocking other men's sperm from making it to the finish line. The goal of pregnancy, of course, is for a sperm to find an egg during a precise window of opportunity and fertilize it.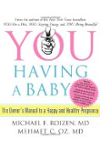 Continue Learning about Women's Health

Did you know that women are more likely to seek medical care than men? Sexual health needs, like pregnancy and contraception, often necessitate early visits to a doctor. But as we age, various health issues affect women more than ...
men, including depression, weight problems, and certain types of arthritis.In order to maintain your health and wellness, make sure you get an annual checkup.
More