Getting a mammogram before a breast reduction is not a requirement. This decision is up to the discretion of the breast surgeon.
A mammogram should be performed before the breast reduction surgery. Since the operation can cause scarring and calcifications, unless a new baseline mammogram is obtained shortly after surgery, the changes may later prompt a doctor to recommend a biopsy. A postoperative mammogram that clearly attributes the changes to surgery allows these calcifications to be safely watched over time.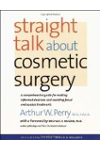 For patients over 35 years of age, I believe a screening mammogram is a good idea prior to a breast reduction surgery. Using the wise pattern or anchor scar technique requires several flaps of tissue be transposed and rearranged. Having a preoperative road map may aid the radiologist during evaluation of new versus preexisting masses or lesions.
Continue Learning about Women's Health