A mammogram should be performed before the breast reduction surgery. Since the operation can cause scarring and calcifications, unless a new baseline mammogram is obtained shortly after surgery, the changes may later prompt a doctor to recommend a biopsy. A postoperative mammogram that clearly attributes the changes to surgery allows these calcifications to be safely watched over time.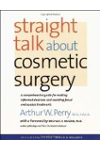 For patients over 35 years of age, I believe a screening mammogram is a good idea prior to a breast reduction surgery. Using the wise pattern or anchor scar technique requires several flaps of tissue be transposed and rearranged. Having a preoperative road map may aid the radiologist during evaluation of new versus preexisting masses or lesions.
Getting a mammogram before a breast reduction is not a requirement, says Kelly Powers, MD, of Alaska Regional Hospital. In this video, learn why this decision is up the discretion of the breast surgeon.
Continue Learning about Women's Health

Did you know that women are more likely to seek medical care than men? Sexual health needs, like pregnancy and contraception, often necessitate early visits to a doctor. But as we age, various health issues affect women more than ...
men, including depression, weight problems, and certain types of arthritis.In order to maintain your health and wellness, make sure you get an annual checkup.
More