2-3 times per week, 15-30 minutes a day, using light loads at 12-15 repetitions, start out with 5 minutes of exercise and progressively increase to 30 minutes. Avoid exercise in a prone or supine position after 12 weeks. You also want to stretch before doing resistance exercises.
Do resistance training three times a week. That will help keep your muscles strong, so you can better withstand the demands of pregnancy - as well as those of parenthood. Focus on moves that will keep your core strong (the muscles in your trunk area). You'll also get more benefits if you do exercises that challenge your balance and make you work one arm or leg at a time.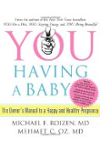 Continue Learning about Women's Health

Did you know that women are more likely to seek medical care than men? Sexual health needs, like pregnancy and contraception, often necessitate early visits to a doctor. But as we age, various health issues affect women more than ...
men, including depression, weight problems, and certain types of arthritis.In order to maintain your health and wellness, make sure you get an annual checkup.
More