A man's act of violence against a woman may result from his individual psychological problems, sexual frustration, childhood abuse, unbearable life pressures, drug or alcohol abuse, or an innate urge for aggression. All these factors may contribute to the dynamics of violence. But these "reasons", often given to explain or even justify violent actions, oversimplify a complex reality: that violence against women is about power and control.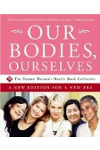 Continue Learning about Women's Health

Did you know that women are more likely to seek medical care than men? Sexual health needs, like pregnancy and contraception, often necessitate early visits to a doctor. But as we age, various health issues affect women more than ...
men, including depression, weight problems, and certain types of arthritis.In order to maintain your health and wellness, make sure you get an annual checkup.
More