Routine screening mammography can be more difficult with silicone implants. Silicone gel implants may make it harder to visualize small malignancies than saline. Also, additional x-ray views are required on patients with silicone implants versus saline, which may increase the women's exposure to radiation. Some patients may be surprised to find their health insurance premiums may increase, or they may be dropped completely, if they choose silicone implants. It is very important that you investigate and analyze these possibilities with your health insurance carrier prior to making your decision to determine the specifics of their coverage with silicone implants.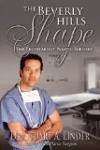 Continue Learning about Women's Health

Did you know that women are more likely to seek medical care than men? Sexual health needs, like pregnancy and contraception, often necessitate early visits to a doctor. But as we age, various health issues affect women more than ...
men, including depression, weight problems, and certain types of arthritis.In order to maintain your health and wellness, make sure you get an annual checkup.
More