No. That mass could be a benign cyst, or other anomalies. Mammograms and other diagnostic tools (such as Positron Emission Tomography scans or PET scans) are valuable tools for detecting small masses that could be tumors. But only a biopsy can prove that any detected mass or anomaly is cancerous.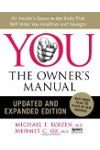 Continue Learning about Women's Health

Did you know that women are more likely to seek medical care than men? Sexual health needs, like pregnancy and contraception, often necessitate early visits to a doctor. But as we age, various health issues affect women more than ...
men, including depression, weight problems, and certain types of arthritis.In order to maintain your health and wellness, make sure you get an annual checkup.
More