A normal fertile couple, under the right circumstances, has a 90% chance of becoming pregnant in the first 12 months. When I counsel women on their fertility rate, it is important to give them realistic expectations. I tell a patient that if she and her husband are fertile and they have intercourse at the absolute perfect time of her cycle, that their chance of becoming pregnant that month is 20%. If they have perfect timed intercourse 3 months in a row, the chance of them becoming pregnant sometime in that 3 months is 50%. If the same fertile couple has intercourse at the absolute perfect time of her cycle for 6 months in a row, their chance of becoming pregnant is 72%.
You have about a 35 percent chance of getting pregnant within the first month of actively trying. If everything is working correctly, you have a 90 percent chance of conceiving within the first year of trying (and about 80 percent after six months). So my advice is that if you've been casually trying to get pregnant for six months and have been unsuccessful, get real serious about it over the next six months. After that, it's not a bad idea to see a fertility specialist to help you identify potential causes of infertility.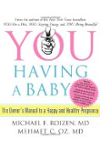 Continue Learning about Women's Health

Did you know that women are more likely to seek medical care than men? Sexual health needs, like pregnancy and contraception, often necessitate early visits to a doctor. But as we age, various health issues affect women more than ...
men, including depression, weight problems, and certain types of arthritis.In order to maintain your health and wellness, make sure you get an annual checkup.
More