Mammography is the most useful tool when it comes to breast cancer screening.
A mammogram is the critical first step for most patients in the diagnosis of breast cancer. It is the only modality that has been proven in studies of thousands of patients to be an appropriate screening tool for breast cancer. Screening mammography has been shown to save lives! The long-term benefit of screening—even with outdated technique—was recently demonstrated in a landmark study that followed over 133,000 women in Sweden for 29 years. The study's conclusion was that regular screening mammography decreased breast cancer mortality by 31 percent!
Mammograms can and do detect calcifications and ductal carcinoma. There are, however, many causes of breast calcification and most calcifications in the breast are benign. A stereotactic biopsy may be suggested if there are worrisome calcifications on a mammogram.
With 2 view mammography, digital mammography and yearly screening, the reduction in breast cancer mortality may be even greater.
We do know, however, that mammography does not find all cancers. Ultrasound, MRI and molecular breast imaging are other imaging tools that can find some of the cancers that are mammographically occult.
When it comes to the mechanics of screening, some women wonder why they have to use the mammogram instead of less-uncomfortable imaging tools, like the ultrasound. Right now, mammograms are our best initial screening tool, and they remain the only test that is proven to help reduce your chance of dying from breast cancer. Ultrasound is best used to investigate a lump you or your doctor might feel, or to learn more if your mammogram shows something abnormal.
But the bottom line is that no two women are the same. Know your body, know your health and family history, and know your options. Talk to your doctor and get informed so that you can make the best decisions for your personal situation.
Mammography is safe and effective in screening for cancer; there is a very small amount of radiation associated with the amount of radiation you get from a mammogram, which is equivalent to an airline flight to Denver. We use MRI to screen some high risk patients and this is safe as well; it does involve placing an IV, and it can be claustrophobic but otherwise is very safe.
Displacement technique mammography is an important method of performing mammograms in women with breast implants. It requires the implant, either silicone gel or saline, to have been placed partly below and partly above the pectoral muscle.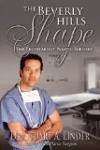 As a Fellow of the ACOG, I am proud that they are advocating for early detection. Nearly 75 percent of women diagnosed with breast cancer are not high-risk and to only screen high-risk women ages 40 to 50 would miss many cases of cancer. Screening mammography has contributed to a reduction in fatal breast cancer cases. In fact, breast cancer diagnosed in younger women is often more aggressive and fatal, so early detection is crucial.
It is also very important for women to be aware of their individual risk for breast cancer. They may be candidates for BRCA1 or BRCA2 gene testing, which might suggest more extensive screening that could lead to early detection.
Overall, I believe women want as much preventive medicine as we can give them. Every woman should discuss preventive care with their OB/GYN at their annual well-woman exam.
Visit www.HealthWatchMD.com for more information on preventive care and screenings.
Anne Hoyt, MD, medical director of the Santa Monica UCLA Women's Imaging Center, points out that women without known risk factors are still susceptible and should follow the mammography screening guidelines. "Approximately 75 percent of breast cancers are diagnosed in women with no identifiable risk," she says.
A screening (annual) mammogram is the kind of mammogram that most women get. Two different x-ray views of each breast are taken to find breast changes in women who have no signs of breast disease. It is the best way to find cancer of the breast in its very early stages when the chance for cure is highest. Screening mammograms are covered by Medicare, Medicaid and most private health plans. This method does not find all breast cancers. Women who have lumps, breast changes, or symptoms should report them to their doctor even if their mammogram showed nothing abnormal.
The goal of screening is to detect cancers at an early stage, before they are palpable or detectable by physical exam and before they have spread. Mammography is the gold standard of breast screening. In use for over thirty years, mammography involves a series of x-rays of the breast. Mammography has been proven in randomized controlled trials to produce statistically significant reductions in death, and women over age 40 should have a screening mammogram every year.
One of the great benefits of mammography is its ability to detect microcalcifications. Microcalcification can indicate the presence of ductal carcinoma in situ (DCIS), a very early stage of breast cancer. Microcalcifications are not detected by MRI or by ultrasound. It is important to note that not all microcalcifications are associated with cancer, so speak with your physician regarding any questions you may have regarding your mammographic.
While some women are concerned that the radiation used for mammography might increase the risk of breast cancer, studies involving thousands of women have found the risk of dying of breast cancer significantly decreases for women over 50 who undergo mammography, and there is no evidence that the amount of radiation administered by mammography can actually cause cancer. Mammography is also recommended for most women who have suspicious breast lumps. The probability that a lump contains cancer can be estimated, but a biopsy is needed for certain diagnosis.
Some people who get breast cancer have no risk factors. Some people who don't get breast cancer have all the risk factors. It's hard to tell whether or not you'll get breast cancer—but a mammogram is the first step to detection. Starting at age 40, you should have a mammogram every year: Early detection means more effective treatment.
Screening mammography has proven effective at catching breast cancer at early stages, when the disease is much more treatable. Screening mammography has also proven to save lives in women between the ages of 40 and 49. Data from studies around the world have shown a range of 15 to 40 percent reduction in deaths from breast cancer. In the United States, deaths from breast cancer have continued to decrease since the 1990s.
Although mammograms are currently the best screening test for breast cancer, they are not perfect and it is important to understand their limitations. Up to 10 percent of breast cancers do not show up on a mammogram, either because they are located in a part of the breast that is difficult to include in the image or they are hidden by normal breast tissue. Still, other breast cancers grow in a way that does not disrupt the pattern of the surrounding normal breast tissue and as a result may not be visible. If you feel a lump but have a normal mammogram, it is important to see your doctor and to have the lump evaluated. Other tests, such as breast ultrasound, are helpful in diagnosing the cause of a breast lump when a mammogram is negative.
Continue Learning about Women's Health