Pregnancy depends on a healthy egg, healthy sperm, and favorable cervical fluid. For birth control to work, the process of conception must be stopped at some point along the way. During sexual intercourse, sperm are ejaculated through the man's penis into the woman's vagina. In the presence of certain cervical fluid conditions, some of the sperm move, guided by the cervical fluid, through the cervical opening, through the woman's uterus, and into the fallopian tubes. It is also possible for sperm to be deposited in or near the lips around the vagina during ejaculation, even without intercourse, and to travel up the vagina from there. If the sperm encounter an egg in the outer third of the fallopian tube, one may join with the egg. The process of an egg and a sperm uniting is called conception or fertilization. The fertilized egg takes several days to travel down the fallopian tube to the uterus, where, after one and a half to two days, it may implants in the uterine lining and develops over the course of the next nine months.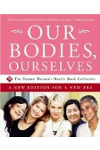 Continue Learning about Women's Health

Did you know that women are more likely to seek medical care than men? Sexual health needs, like pregnancy and contraception, often necessitate early visits to a doctor. But as we age, various health issues affect women more than ...
men, including depression, weight problems, and certain types of arthritis.In order to maintain your health and wellness, make sure you get an annual checkup.
More