One thing that many people do not realize is that not only do breasts sag downward over time, they also spread out. This produces a wide or "matronly looking" breast, especially when viewed from the side. A younger woman's breast usually has a round and shapely appearance from the side. But many women, as they reach middle age, lose this youthful appearance and cease wearing any clothing that exposes the outside edges of their breasts.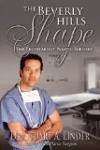 Continue Learning about Women's Health

Did you know that women are more likely to seek medical care than men? Sexual health needs, like pregnancy and contraception, often necessitate early visits to a doctor. But as we age, various health issues affect women more than ...
men, including depression, weight problems, and certain types of arthritis.In order to maintain your health and wellness, make sure you get an annual checkup.
More