Every woman's menstrual cycle is different and each one ovulates at different times. In a classic 28-day cycle, a woman ovulates on day 14 of her cycle (day one is the first day of their period). Women who have a 30-day cycle ovulate on average on day 16. Women who have a 32-day cycle ovulate on average on day 18, and women who have a 34-day cycle ovulate on average on day 20. I tell my patients to have intercourse on days 11, 13, 15, 17, and 19 because it is very difficult to determine when someone ovulates.
Sperm can live in cervical mucus up to 72 hours. An egg that is released from the ovary is able to be fertilized for 48-72 hours. So if a couple has sex every other day during the fertile time of the month, chances are they will get pregnant in three-six months.
Since sperm live for up to a week in the cervix (they die after a few minutes of hitting the air), it's not necessary for two people to have sex precisely when ovulation occurs. In fact, conception is more likely to happen if sex occurs a couple days before the egg is released from the ovary.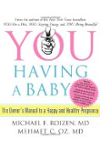 Continue Learning about Women's Health

Did you know that women are more likely to seek medical care than men? Sexual health needs, like pregnancy and contraception, often necessitate early visits to a doctor. But as we age, various health issues affect women more than ...
men, including depression, weight problems, and certain types of arthritis.In order to maintain your health and wellness, make sure you get an annual checkup.
More