Here's what will be discussed during your first pre-conceptual visit:
Health history
Immunization history (ideally, you should be up to date at least 3 months prior to pregnancy so you do not contract immunization-preventable infections during pregnancy; being immunized will also help you pass healthy antibodies to your child during breast feeding)
Partner's health history
Health history of close family members and direct blood relatives - father, mother, sisters, brothers, grandparents.
Discussion of any medical problems you may have and medications you may be taking
Conversation about drug, alcohol, and/or tobacco use
Assessment of risks for exposure to communicable diseases through sexual practices, work, travel, or changing the cat litter
Physical exam including weight and blood pressure
Pelvic exam and Pap smear to check for cervical cancer and other infections
Urine sample to test for infection, protein content, and sugar
Blood sample for blood type, Rh status, anemia, syphilis, hepatitis B, immunity to rubella (German measles), immunity to chicken pox (if you can't remember having had it), and HIV (optional but recommended - mandatory once pregnant in certain states as the risk of transmission can be decreased by altering regular obstetrical practices)
Depending on your ethnic background and medical history, a blood sample may be taken to assess risk for genetic disorders such as cystic fibrosis, sickle cell disease, thalassemia, Tay-Sachs, and diseases common to those of certain patterns of ancestry
A prescription for prenatal vitamins with folic acid and a DHA supplement
A TB skin test may be offered if it hasn't been done in recent years or if you have a history that suggests exposure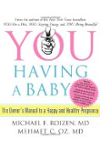 Continue Learning about Women's Health

Did you know that women are more likely to seek medical care than men? Sexual health needs, like pregnancy and contraception, often necessitate early visits to a doctor. But as we age, various health issues affect women more than ...
men, including depression, weight problems, and certain types of arthritis.In order to maintain your health and wellness, make sure you get an annual checkup.
More