Patients with very large breasts suffer from significant physical discomfort. Many have severe back pain and neck problems due to the massive weight of their breasts. Many times the breasts are so large that bra straps will cause permanent grooving in the young woman's shoulders. These women can also suffer from rashes and sores, as the large areas of skin press against one another.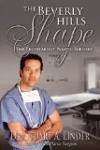 Continue Learning about Women's Health

Did you know that women are more likely to seek medical care than men? Sexual health needs, like pregnancy and contraception, often necessitate early visits to a doctor. But as we age, various health issues affect women more than ...
men, including depression, weight problems, and certain types of arthritis.In order to maintain your health and wellness, make sure you get an annual checkup.
More