I've seen in my practice that as women age, they may have more sagginess to the breasts. In fact, bottoming out of the implant or a case in which the implant ends up low and the nipple ends up high on top of the breast can even occur, especially when women do not wear supportive bras. The weight of the breast implants themselves, especially the larger implants, may cause the muscle and fatty tissue to give out and cease to keep the implant in the proper location. In other words, when a woman commits to having a breast augmentation surgery, she must understand that changes will occur over time and often those changes are not complementary.

What I wish to emphasize is that as we all get older, everything changes in life, and a woman's body is not exempt just because she had plastic surgery. The skin will become looser, the tissue may atrophy, glandular tissue may be reduced, and more fatty tissue may develop, causing the implant to droop.

The time that this takes to occur is not standardized, therefore, one woman could develop sagginess to her breasts as soon as one year after surgery, while another woman may still look great ten years later. A lot of it has to do with the genetic content of a woman's breasts and the structure of the tissue itself. It is also dependent on the skin and how well it holds up over time. A big determining factor in how well a woman's breast implants look over time is her willingness to wear supportive clothing and bras, which will help to maintain the implant in an elevated position.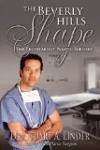 Continue Learning about Women's Health