Most women who are not having satisfactory sex lives feel isolated in their circumstances. They feel as if everyone else is having great sex, and they're the only ones who aren't. The truth is that millions of women are in the same situation. It may be a good idea to talk to your friends and ask them how they feel about their sex lives. Do it with humor -- and maybe a glass or two of wine -- and you may be surprised to find out that they feel the same way you do. Or if they feel differently, they may be able to give you some ideas about how they're spicing up their love lives.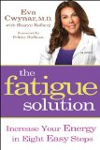 Continue Learning about Women's Health

Did you know that women are more likely to seek medical care than men? Sexual health needs, like pregnancy and contraception, often necessitate early visits to a doctor. But as we age, various health issues affect women more than ...
men, including depression, weight problems, and certain types of arthritis.In order to maintain your health and wellness, make sure you get an annual checkup.
More