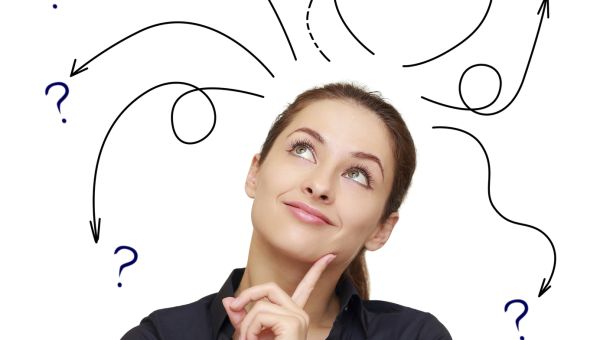 Excerpted from Unleash the Power of the Female Brain: Supercharging Yours for Better Health, Energy, Mood, Focus, and Sex
I have been surrounded by powerful women my whole life. Growing up, there were so many women in my life that when my mother brought my fifth sister, Joanne, home from the hospital in December 1962, my older brother Jimmy and I ran away. Jimmy was nine and I was eight, and even though we were only gone for 45 minutes, as the only boys, we had had enough! The girls had taken over and they were everywhere. I often joke that I never saw a bathroom until I was 14 years old and that once I actually got in, there was unusual and frightening stuff scattered everywhere.
Not only was I was raised by a very powerful mother, who at 81 years old and 5 feet tall is still in charge everywhere she goes, but I have five strong-willed sisters, three incredible daughters, two granddaughters, and fourteen nieces and grandnieces. My wife says I came housebroken when it came to dealing with women, but it was not an easy process. As we will see, the female brain is very different from the male brain.
As I came to understand the complexity and power of the female brain, I marveled at what a difference this information could make to the experience of millions of women, and the men and children in their lives.
When a woman understands the uniqueness of the female brain—how to care for it, how to make the most of its strengths, how to overcome its challenges, how to fall in love with it, and ultimately, how to unleash its full power—there is no stopping her. In her personal development, at work, and in her relationships, she can bring the best of herself to her family, her community, and her planet.
By contrast, a woman who is not caring optimally for her brain, who is not giving it the full range of nutrients, exercise, sleep, and emotional support that it needs, is squandering her most valuable resource. If you are not taking good care of your brain, you are at a significantly higher risk of brain fog, memory problems, low energy, distractibility, poor decisions, obesity, heart disease, cancer, and diabetes. You can't have the vitality you need to get through the day with all the calm, focus, energy, and joy of which you are capable. You are most certainly going to age faster and become ill both more often and more seriously.
Those are the risks that both men and women share—but as a woman, you face some unique additional challenges. You are far more likely than a man to suffer from anxiety and depression, and in some studies Alzheimer's disease. You are far more susceptible to recurring negative thoughts you just can't dismiss, to body image struggles that all too frequently morph into an eating disorder, and to excessive self-criticism for not being perfect. You are also more prone to pouring yourself into the care of your loved ones and the demands of your job, your family, and your community, finding it ever more difficult to take the time you need to care for yourself.
These are the risks you face, but you don't have to fall prey to them. Caring for your female brain and learning how to unleash its power can free you to reach your full potential to be healthy, loving, successful, and strong. It can allow you to have more satisfying intimate relationships and make you a better partner. And it can make you a more effective person at your chosen work. For women who choose to have children, it also prepares you for a successful pregnancy and equips you to help your children fully unleash the power of their brains.
Unleashing the power of your female brain is your key to finally having the life you've dreamed of and deserve. Get your copy of Unleash the Power of the Female Brain today.
Medically reviewed in April 2019.