Pertussis or whooping cough is a disease that causes severe coughing that makes it hard to breathe, eat, or drink; can lead to pneumonia, convulsions, brain damage, and death. Most serious for kids under three because secretions are thick and windpipes are tiny. Older children develop a cough and typically recover uneventfully. Immunity wanes as kids get older, with pertussis outbreaks common and often starting with a coughing adult. This can lead to more potentially fatal cases in unimmunized children and incompletely immunized infants. The booster dosing helps with waning immunity in those over eleven years old.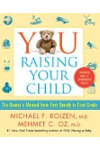 Pertussis is a coughing disease that can be fatal to children; pregnant women should have the vaccination during the third trimester to help protect the baby.
Pertussis (whooping cough) is a bacterial infection of the respiratory system. It is highly contagious and can spread from person to person through tiny drops of fluid from an infected person's nose or mouth. Pertussis occurs in persons of all ages but is particularly severe and frequently fatal in infants less than 4 months of age. The most common source of infection in a young infant is from an adolescent or adult family member with pertussis who has not been correctly diagnosed.
Also known as whooping cough, pertussis is a severe, contagious respiratory disease that can last for months. Although many children have been vaccinated during early childhood, immunity wears off over time, leaving older students and adults susceptible.
Whooping cough, or pertussis, is an extremely contagious infection of the respiratory tract. It is caused by bacteria called Bordetella pertussis. Symptoms start off mild, almost like a cold. The symptoms progress to a severe cough, following by a "whoop" sound, caused by a lengthy, high-pitched gulp of air. However, it is possible to have the disease without the distinctive "whoop" sound. Whooping cough can affect people of any age; however, almost half of all cases occur in children under the age of 11. There is a vaccine to prevent whooping cough, routinely given to children in the U.S.
Continue Learning about Whooping Cough