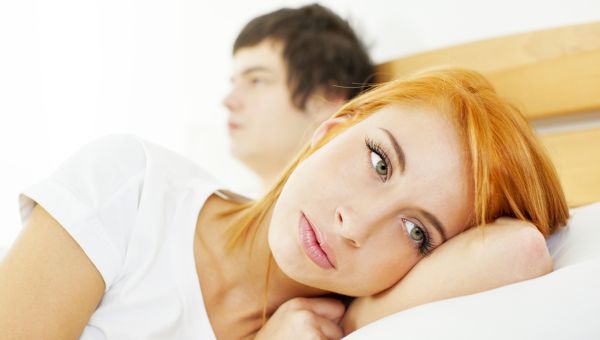 Hey guys, did your wife seem unaccountably cranky today? And were you a little on edge, too? It may have nothing to do with your forgetting to take out the garbage (again). The problem may be that the love of your life had a lousy night's sleep.
Turns out that when wives take longer to drop into dreamland, the next day is not so dreamy for either partner. Both of you will feel more criticized or ignored by your spouse, and less valued than usual.
Researchers don't know why it happens . . . or why it doesn't happen when guys sleep poorly -- but it doesn't. Rest easy. Here's how wives (and all of us) can avoid a lousy night's sleep (and enjoy a happier marriage!).
Run for your life. Or walk, bike, dance, play tennis. Daytime physical activity helps you sleep better at night. Just leave at least 2 hours between exercise and bedtime.
Put your electronic toys to bed early. Turn 'em off an hour before bedtime. The flickering light from the screens of computers, cell phones, and TVs keeps your brain in wake-up mode.
Make your bedroom cool and dark. The combo signals your body to step up production of sleep-inducing melatonin.
Kiss your spouse goodnight and then breathe deeply. Slow, rhythmic breathing prepares you to rest. If deep breathing turns to heavy breathing (yep, sex) you'll both relax and sleep even better. The next day should be sweet, too.
Eat just one of these five foods and sleep better.
Medically reviewed in January 2020.