Lawrence Brass, M.D., of Yale reported in a study of child abuse victims that the psychological stress children suffer from child abuse actually made the hippocampus -- a structure in the middle of the brain -- smaller than that of normal adults. The hippocampus is partially responsible for storing short-term memory. Dr. Brass states that this is evidence that psychological stress changes the brain's makeup.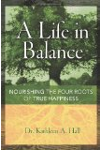 Continue Learning about Child Abuse
In most cases of child abuse, the abuser is someone the child knows; parent, relative, or family friend. Abuse can be emotional, neglect, sexual, or physical abuse. All types of abuse can cause permanent mental or emotional damage ...
to the child as they age. Many will turn to alcohol or drug use, and some may become withdrawn and depressed.
More