Having and raising a child changes your life in many ways; some predictable, some not. How a parent responds to those changes, particularly the unpredictable ones can put you at risk of abusing your child as a means of coping. The risk is even higher if you have experienced abuse yourself or are in an environment where abuse is 'normal' behavior.
Before children arrive, it is important to truly reflect on your ability to cope with rapid change. As well, examine your lifestyle and determine what you are willing to sacrifice if needed and what is an absolute must. Organize with your partner so that you can support each other's 'musts' while still caring for and loving your child.
Personally, I don't think it is necessary to have children if you don't think you would be able to cope with their demands. Parenting is a lifelong job. There is no retirement, no holiday, and no defined work day after which you can go home and relax! Once a parent, always a parent 24/7. It's the best and toughest job you'll ever have but I don't think it's always for everyone.
Parents who intellectually understand the dangers of child abuse and say that they would never ever abuse their kids become abusive under certain circumstances. Some of the causes include unrealistic expectations of a child (for instance, thinking that a five-year-old should "know better" than to wet the bed), inconsistency in child rearing (having many different people care for the child can lead to inconsistent rules), parental exhaustion (shaking a baby who won't sleep), and being in a household where there's already domestic or substance abuse. Parents who are stressed themselves -- emotionally, physically, psychologically, financially -- are at greater risk of abusing their children. So if you feel your own life slipping out of control, seek help before you do anything to your child that you might regret.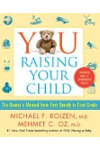 Continue Learning about Child Abuse