There are three types of toxins that can cause fatigue:
Internal toxins: These come from the overgrowth of organisms that are harbored within us, such as bacteria, yeast, and fungi. Bacteria flourish on what you feed them. If you feed them fresh, whole foods, good bacteria will grow. If you feed them junk food, bad bacteria will thrive and begin to produce nasty toxins. Toxins can come from metabolic reactions within the body (which produce carbon dioxide, ammonia, and hormones); from undigested food; and from both physical and emotional stress, including trauma, abuse, and taxing relationships with a spouse, relative, co-worker, friend, etc.
Environmental toxins: At this point, if you live in the world and you're eating and breathing, you are likely to be exposed to varying degrees of environmental toxins. However, you will have a higher exposure to these types of toxins if you live in a large city, or close to a factory; if you're exposed to auto exhaust; if you work in a laundromat or dry-cleaning facility or are consistently around cleaning products; if you work as a painter and are exposed to solvents; if you're a gardener or landscaper and you're around pesticides all the time; or if you've had long-term exposure to heavy metals such as lead, mercury, arsenic, or cadmium.
Lifestyle toxins: These are toxins we're exposed to because of the lifestyles we choose. These include nicotine, caffeine, and alcohol; over-the-counter, prescription, and recreational drugs; foods that contain additives, preservatives, hormones, and antibiotics; and foods that have been processed and refined.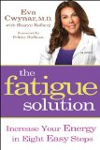 Continue Learning about Bioaccumulation