Sitting for long periods of time can do multiple things to your body. Research now says that "sitting is the new smoking." Not only will sitting weaken your core muscles which in turn can cause back, neck, and shoulder issues but it can also weaken your heart function and cause cardiovascular disease.
According to Dr. James Levine, inventor of the treadmill desk, "sitting is more dangerous than smoking, kills more people than HIV and is more treacherous than parachuting. We are sitting ourselves to death."
Sitting is the new smoking because it:
Increases the risk of obesity
Increases the risk of developing multiple cancers including colon, endometrial and lung. For every two hours spent sitting in front of the computer or television, the average person raises his or her risk of colon cancer by 8 percent, of endometrial cancer by 10 percent and of lung cancer by 6 percent.
Increases the risk of developing heart disease by 90 percent.
Increases the risk of developing type 2 diabetes by 2 times.
Increases the risk of developing depression.
Continue Learning about Wellness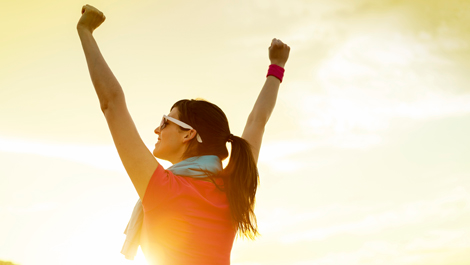 Wellness is a difficult word to define. Traditionally wellness has meant the opposite of illness and the absence of disease and disability. More recently wellness has come to describe something that you have personal control over. ...
Wellness is now a word used to describe living the best possible life you can regardless of whether you have a disease or disability. Your wellness is not only related to your physical health, but is a combination of things including spiritual wellness, social wellness, mental wellness and emotional wellness. Wellness is seen as a combination of mind, body and spirit. Different people may have different ideas about wellness. There is no single set standard for wellness and wellness is a difficult thing to quantify.
More