Taking care of "little" health glitches now could slash your risk of dementia and Alzheimer's later by 40%.

Sweating the small stuff -- updating eyeglass prescriptions; clearing up skin and foot problems; getting chronic sinus infections, arthritis, leaky bladders, and digestive disorders treated; even making sure dentures fit and hearing aids work -- makes a huge difference. A major new Canadian study has found that each ignored problem boosts your risk for brain trouble by 3%. Having 8 to 12 untreated little health issues boosts risk by 24% to 36%.

It's also a shake-up for three reasons. First, these "little things" aren't what most of you, or your doctors or even brain scientists focus on in terms of protecting gray matter. Second, brain benefits could be just the motivation needed if you've been dawdling about taking care of a small health nag. Third, this study points out a potent new way to keep what you've got upstairs in great working order.

Why does it work? For one thing, staying mentally active keeps your brain connections as fast as an iPad's. When your vision and hearing are sharp, your body is nimble, and you're not flustered by, say, bladder leaks. Instead, you're eager to catch a new play, take a writing class or music lessons. But the benefits don't come just from brain stretching.

Investing in your own get-up-and-go keeps you physically active, too, which showers your cranium with brain chemicals that encourage new links between neurons. That brings us to more brainy news: Daily activity protects your gray cells even if you're at high risk for dementia. And even if you can't do much, taking an easy walk, doing some light housekeeping or puttering in the garden still cuts the threat by 16%. Do a little, and soon you can do more. Suddenly, you'll find you can do some serious exercise for 20 minutes three times a week, and that yields a bonanza: a bigger hippocampus, your key memory center.

Meanwhile, clearing up infections (including inflamed gums) and treating arthritis stomp down inflammation that can scratch, dent and ding your arteries and brain cells.


Continue Learning about Wellness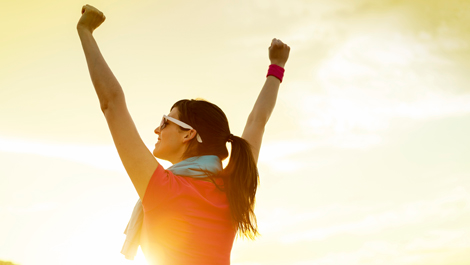 Wellness is a difficult word to define. Traditionally wellness has meant the opposite of illness and the absence of disease and disability. More recently wellness has come to describe something that you have personal control over. ...
Wellness is now a word used to describe living the best possible life you can regardless of whether you have a disease or disability. Your wellness is not only related to your physical health, but is a combination of things including spiritual wellness, social wellness, mental wellness and emotional wellness. Wellness is seen as a combination of mind, body and spirit. Different people may have different ideas about wellness. There is no single set standard for wellness and wellness is a difficult thing to quantify.
More