Robert Propst created the office cubicle, which was unveiled in 1968, as a way to boost office productivity. He believed that a workspace equipped with plenty of shelving and more surface area would give office workers more working room. He also thought the partitions between them would be useful to allow workers to pin up projects and to create more privacy than available in earlier open offices. His original plan also included adjustable desk levels, so worker could spend some time standing while they worked.
But economics overtook Propst's dream. Increasing office space costs caused cubicles to be used to inexpensively cram lots of people into one area. Instead of being the flexible office units that Propst had envisioned, cubicles became rows of human cages, that can slow productivity and even threaten our health. Instead of thinking outside of the box, we are trapped in one.
Continue Learning about Wellness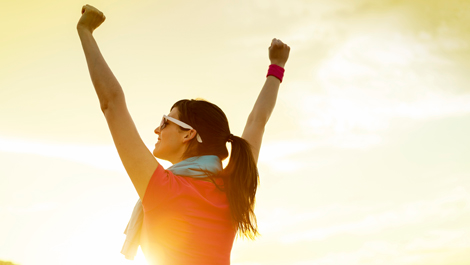 Wellness is a difficult word to define. Traditionally wellness has meant the opposite of illness and the absence of disease and disability. More recently wellness has come to describe something that you have personal control over. ...
Wellness is now a word used to describe living the best possible life you can regardless of whether you have a disease or disability. Your wellness is not only related to your physical health, but is a combination of things including spiritual wellness, social wellness, mental wellness and emotional wellness. Wellness is seen as a combination of mind, body and spirit. Different people may have different ideas about wellness. There is no single set standard for wellness and wellness is a difficult thing to quantify.
More