Here's the latest news: Eating right helps your body handle potentially damaging particles called free radicals that are generated when you exercise. In a recent, headline-grabbing study, people who munched watercress daily had an easier time processing these free radicals after a session on a treadmill than those who skipped the leafy green.

Free radicals created by a moderate amount of physical activity, such as a daily, half-hour walk, are actually helpful. Physical activity switches on your cells' antioxidant defenses, increasing their ability to neutralize free radicals, which keeps your cells healthier—possibly the main health benefit of physical activity. Leafy veggies, such as watercress, kale, spinach and turnip greens, help out because they contain flavonoids that, along with physical activity, increase your natural antioxidant defenses.
Continue Learning about Wellness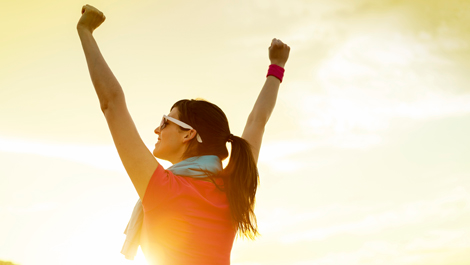 Wellness is a difficult word to define. Traditionally wellness has meant the opposite of illness and the absence of disease and disability. More recently wellness has come to describe something that you have personal control over. ...
Wellness is now a word used to describe living the best possible life you can regardless of whether you have a disease or disability. Your wellness is not only related to your physical health, but is a combination of things including spiritual wellness, social wellness, mental wellness and emotional wellness. Wellness is seen as a combination of mind, body and spirit. Different people may have different ideas about wellness. There is no single set standard for wellness and wellness is a difficult thing to quantify.
More