Proper attire is key to staying healthy in the winter, says James Bush, MD, from John Randolph Medical Center. Learn what else you can do, including washing your hands, by watching this clip.
Dress warmly and stay dry during winter. Adults and children should wear:
a hat
a scarf or knit mask to cover face and mouth
sleeves that are snug at the wrist
mittens (they are warmer than gloves)
water-resistant coat and boots
several layers of loose-fitting clothing
Be sure the outer layer of your clothing is tightly woven, preferably wind resistant, to reduce body-heat loss caused by wind. Wool, silk, or polypropylene inner layers of clothing will hold more body heat than cotton. Stay dry -- wet clothing chills the body rapidly. Excess perspiration will increase heat loss, so remove extra layers of clothing whenever you feel too warm. Also, avoid getting gasoline or alcohol on your skin while de-icing and fueling your car or using a snow blower. These materials in contact with the skin greatly increase heat loss from the body.
The presence of the CDC logo and CDC content on this page should not be construed to imply endorsement by the US Government of any commercial products or services, or to replace the advice of a medical professional. The mark "CDC" is licensed under authority of the PHS.
Continue Learning about Wellness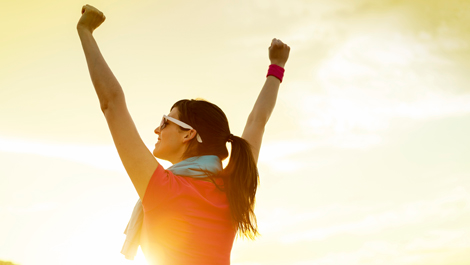 Wellness is a difficult word to define. Traditionally wellness has meant the opposite of illness and the absence of disease and disability. More recently wellness has come to describe something that you have personal control over. ...
Wellness is now a word used to describe living the best possible life you can regardless of whether you have a disease or disability. Your wellness is not only related to your physical health, but is a combination of things including spiritual wellness, social wellness, mental wellness and emotional wellness. Wellness is seen as a combination of mind, body and spirit. Different people may have different ideas about wellness. There is no single set standard for wellness and wellness is a difficult thing to quantify.
More