Sitting around -- driving, eating, working, knitting, emailing, watching TV -- is lethal. This isn't news. Everyone's known for a while that Coach Potato-Itis is a serious heart threat. And recent studies have shown that lots of sitting, even if you get serious amounts of exercise, messes up your blood sugar, blood pressure and cholesterol.

But here's the new shocker: Sitting causes cancer. Scientists have just tied 49,000 US cases of breast and 43,000 of colon cancer each year to prolonged sitting. That puts tush time right up there with smoking, obesity and a passion for pork rinds.


Continue Learning about Wellness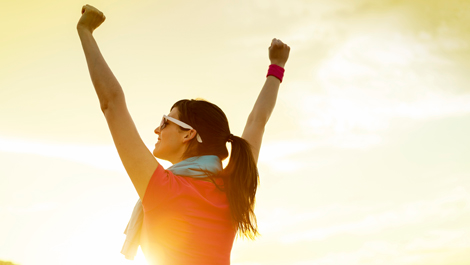 Wellness is a difficult word to define. Traditionally wellness has meant the opposite of illness and the absence of disease and disability. More recently wellness has come to describe something that you have personal control over. ...
Wellness is now a word used to describe living the best possible life you can regardless of whether you have a disease or disability. Your wellness is not only related to your physical health, but is a combination of things including spiritual wellness, social wellness, mental wellness and emotional wellness. Wellness is seen as a combination of mind, body and spirit. Different people may have different ideas about wellness. There is no single set standard for wellness and wellness is a difficult thing to quantify.
More