Identify the symptoms of burnout and learn new ways to keep a meltdown at bay:
Emotional exhaustion. This symptom presents with the feeling of being emotionally drained, as if you feel you've got nothing left to give, even when dealing with the people and relationships that matter to you most.
Depersonalization. You feel mechanical and robotic. It's as if you're just going through the motions to survive the day. You feel as if your normal self has disappeared.
A sense of diminished personal accomplishment. Chronic stress can result in you feeling that you just can't get anything right. You may feel that you are failing at your job or in your relationships. You've become very hard on yourself.
This content originally appeared on
doctoroz.com
Continue Learning about Wellness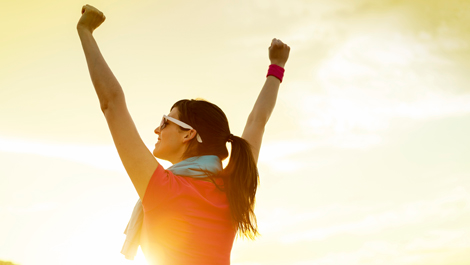 Wellness is a difficult word to define. Traditionally wellness has meant the opposite of illness and the absence of disease and disability. More recently wellness has come to describe something that you have personal control over. ...
Wellness is now a word used to describe living the best possible life you can regardless of whether you have a disease or disability. Your wellness is not only related to your physical health, but is a combination of things including spiritual wellness, social wellness, mental wellness and emotional wellness. Wellness is seen as a combination of mind, body and spirit. Different people may have different ideas about wellness. There is no single set standard for wellness and wellness is a difficult thing to quantify.
More