Physical wellness comes when you treat your body with love and respect. When you love and respect yourself you want to do actions that will create a healthy body. When you are healthy emotionally and spiritually you automatically want to create wellness physically.
Let's look at eating habits. Many of us eat habitually or socially and may not even be eating to fulfill hunger. Eating may become a habit instead of a way to sustain life. Many eat past the point of hunger. They may be eating to fast or may be in a social gathering where the main entertainment is the meal. Over eating, or eating excess food high in fat or sugar, can lead to obesity. Foods high in fat can produce many health risks, such as heart disease and stroke. Excess fat can create plaque, which lodges on the walls of your arteries. This is what causes heart attacks and strokes, because the plaque will reduce the opening of the artery and restrict blood flow which carries oxygen to the cells. Research has also shown that foods high in fat can increase the risk of cancer. Being aware of what we eat is imperative to an overall healthy and happy life. To create more physical wellness I suggest you incorporate into your diet more natural, less processed foods such as fresh fruits, vegetables and lean meats.
A normal, healthy lifestyle cannot be limited to a healthy diet alone. Exercise plays an important part in creating a balance of health and fitness. There are many benefits to a regular, balanced exercise program. One big benefit is it helps combat many health risks such as heart disease, obes­ity, type 2 diabetes, hypertension, stroke, and osteoporosis. Exercise also produces endorphins, which make you feel good. A balanced exercise program could improve your overall mood and self-esteem because you have a sense of accomplishment and pride when you are finished work­ing out. You also feel good because you know you are doing something positive to create a strong and healthy body. Exercise can also help you sleep better. Your heart and lungs are strengthened, and there is increased oxygen and nutrients for your tissues.
Once you have combined healthy eating habits with a balanced exercise program you have now incorporated the ingredients to create more physical wellness in your life.
Continue Learning about Wellness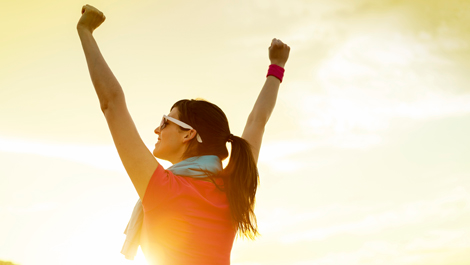 Wellness is a difficult word to define. Traditionally wellness has meant the opposite of illness and the absence of disease and disability. More recently wellness has come to describe something that you have personal control over. ...
Wellness is now a word used to describe living the best possible life you can regardless of whether you have a disease or disability. Your wellness is not only related to your physical health, but is a combination of things including spiritual wellness, social wellness, mental wellness and emotional wellness. Wellness is seen as a combination of mind, body and spirit. Different people may have different ideas about wellness. There is no single set standard for wellness and wellness is a difficult thing to quantify.
More