Emotional wellness occurs when a person uses self-awareness to take a step back, evaluate his or her emotions (fear, anger, joy, sadness, etc.) and then make the appropriate changes to benefit overall health. It is important for a person to feel his or her feelings all the way through. For example, rather than hiding or pushing away feelings of anger, write in a journal, emote, talk to someone, go for a walk, take a break and evaluate the reasons anger. Being able to do this will decrease stress, decrease physical symptoms, improve mood, improve productivity and improve overall health.
Emotional wellness can cover many different areas. When we have emotional wellness we usually have a sense of peace, trust and hope. We have a belief in ourselves that we can be and do anything we set our mind to. We also are able to create healthy boundaries that provide us safety and comfort. When we are emotionally well we have self-love. When we have self-love we choose people and events in our lives that reflect this love back to us.
Now let's look at what it is like to be emotionally unhealthy. When we are emotionally unhealthy we don't love ourselves and we don't believe in ourselves. We often create situations in our lives that remind us that we are un-lovable or unimportant. We could also be repeating recurring negative patterns that we can't seem to find out way out of. I understand this because I have lived it. How did I find my way out you may ask? I found my way out through self-love and believing that I deserve better in my life. I started believing in myself and opening to receive love.
The best gift that I discovered was that I could love myself. When you love yourself you never feel alone again. You also want to treat yourself with respect and dignity and create more health and wellness in your life.
Fear is the opposite of love. Fear represents emotional darkness. Love represents emotional life. Fear leads to anger, resentment, walls and blocks to a healthy life. Love leads to open doors and healthy opportunities. Love leads to forgiveness and trust. When you trust you then have hope. Hope moves you forward and gives you belief that tomorrow is always going to be a good day.
To create more emotional wellness in your life I encourage you to open your heart to love, trust and forgiveness of your past. From there you can move on to hope. You are important and you are loveable. You deserve Love.
Continue Learning about Wellness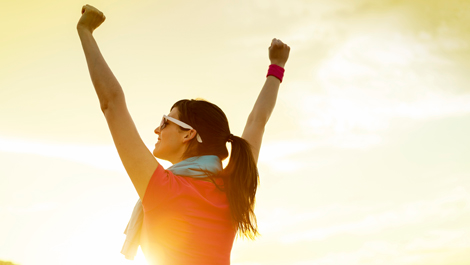 Wellness is a difficult word to define. Traditionally wellness has meant the opposite of illness and the absence of disease and disability. More recently wellness has come to describe something that you have personal control over. ...
Wellness is now a word used to describe living the best possible life you can regardless of whether you have a disease or disability. Your wellness is not only related to your physical health, but is a combination of things including spiritual wellness, social wellness, mental wellness and emotional wellness. Wellness is seen as a combination of mind, body and spirit. Different people may have different ideas about wellness. There is no single set standard for wellness and wellness is a difficult thing to quantify.
More