There has been a surge in the number of people working as "life coaches" or "happiness coaches" who consult with people in person, via scheduled telephone sessions, or through e-mail communication. Life coaches help people evaluate their values and goals, make plans for areas they wish to change, and take concrete steps to put them into action. Life coaches do not provide treatment for depression, anxiety, or other mental disorders and cannot prescribe medication. No degree is required to be a life coach, and there is no licensing requirement. However, some people who practice as life coaches also hold degrees and licenses in mental health fields. For example, some coaches are licensed psychotherapists who have partially or totally shifted their practice into coaching. Entrants to the field include people who have earned a master's degree in positive psychology; this training does not specifically train people as therapists or coaches, but it prepares graduates to incorporate positive psychology techniques into their existing practices.

It's important to note that the quality of programs for training coaches varies widely. Some are rigorous, others are not. Each coaching institute sets its own standards in deciding whom to accept and how much training to require for participants to earn a certificate. In some cases, there are no prerequisites for entering a coaching program, and the training may involve as little as a weekend seminar or watching a DVD. States do not license coaches or restrict who can call themselves a life coach or happiness coach, as they do with licensed mental health professionals. Medical insurance doesn't cover the cost of using a coach (which can be hundreds of dollars a month).
Continue Learning about Wellness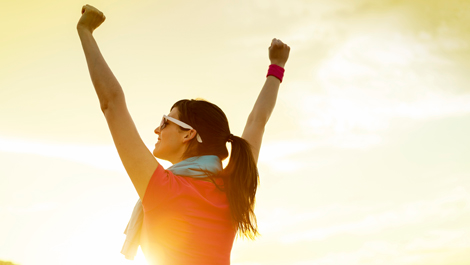 Wellness is a difficult word to define. Traditionally wellness has meant the opposite of illness and the absence of disease and disability. More recently wellness has come to describe something that you have personal control over. ...
Wellness is now a word used to describe living the best possible life you can regardless of whether you have a disease or disability. Your wellness is not only related to your physical health, but is a combination of things including spiritual wellness, social wellness, mental wellness and emotional wellness. Wellness is seen as a combination of mind, body and spirit. Different people may have different ideas about wellness. There is no single set standard for wellness and wellness is a difficult thing to quantify.
More