Here are a few things you can do to get ready for spring:
paint your bedroom a fresh, new color
buy a small bunch of daffodils
check out a gardening book from your local library
pick one closet and clean it out
go through your winter clothes and separate out the items that are worn, torn, or the wrong size
try a new hairstyle or hair color
think of one thing you want to do for yourself this month and then do it
set aside your chores when a sunny afternoon comes along and go outside to enjoy it
Spring is a time of renewal, a time when we shake off those winter "blahs" and start emerging into the fresh air. Make the most of this change of season and enjoy yourself.
Continue Learning about Wellness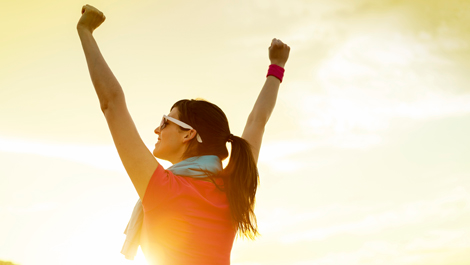 Wellness is a difficult word to define. Traditionally wellness has meant the opposite of illness and the absence of disease and disability. More recently wellness has come to describe something that you have personal control over. ...
Wellness is now a word used to describe living the best possible life you can regardless of whether you have a disease or disability. Your wellness is not only related to your physical health, but is a combination of things including spiritual wellness, social wellness, mental wellness and emotional wellness. Wellness is seen as a combination of mind, body and spirit. Different people may have different ideas about wellness. There is no single set standard for wellness and wellness is a difficult thing to quantify.
More