If you find yourself possessing the attributes of both an apple and a pear, you are likely a box body type. Unfortunately, as America's weight problem continues to grow, this body type is also on the rise. This body type is most concerning because of its wide range of health implications: It affects the thyroid gland, and those carrying excess weight with this body type can run a greater risk of experiencing depression, memory loss, high cholesterol, and an enlarged heart.
According to nutrition specialist Dr. Jeffrey Morrison, if you are a box and you are lacking enough thyroid hormones, every cell in the body gets fatter due to a slowing of your overall metabolism, estrogen. Since the thyroid controls the metabolism, all the body processes are slowed, including digestion, mental clarity, and even absorption of vitamins.
This content originally appeared on
doctoroz.com
Continue Learning about Wellness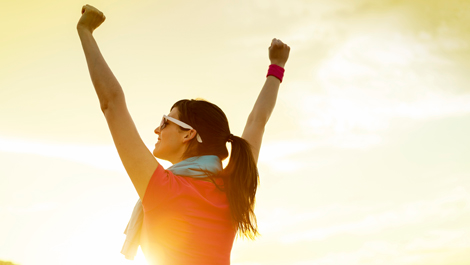 Wellness is a difficult word to define. Traditionally wellness has meant the opposite of illness and the absence of disease and disability. More recently wellness has come to describe something that you have personal control over. ...
Wellness is now a word used to describe living the best possible life you can regardless of whether you have a disease or disability. Your wellness is not only related to your physical health, but is a combination of things including spiritual wellness, social wellness, mental wellness and emotional wellness. Wellness is seen as a combination of mind, body and spirit. Different people may have different ideas about wellness. There is no single set standard for wellness and wellness is a difficult thing to quantify.
More