Your whole body moves in waves. For a good role model, watch a sleeping baby:
Your rib cage is flexible and expands like elastic.
The central diaphragm does the majority of the work.
The breath expands in all directions, radiating out like a flower,
There's a feeling of calm in the body and mind.
It's effortless.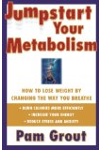 Continue Learning about Wellness