Often, I am asked for a blueprint for good health and effective healing. Most people are looking for a simple answer, but my feeling is that living healthfully requires a truly comprehensive commitment in all aspects of being. Here are what I consider the critical steps to vibrant health:
Step 1-Incorporate spirituality in your life.
Step 2-Develop a positive mental attitude.
Step 3-Focus on establishing positive relationships.
Step 4-Follow a healthy lifestyle.
Step 5-Be active and get regular physical exercise.
Step 6-Eat a health-promoting diet.
Step 7-Support your body through proper nutritional supplementation and body work.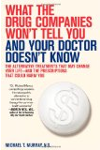 Continue Learning about Wellness