10 Well-Being Trends in the United States
Americans are much healthier in some ways. In others, not so much.
1 / 11
By Kristen Sturt
When it comes US health trends, there's good news and bad news. On the upside, according to the 2016 Gallup-Healthways State of American Well-Being, we're smoking less and exercising more. On the downside, we're heavier and less inclined to eat healthy.
That's not all. Read on for more of Gallup-Healthways' findings, and find out if your state ranks in the bottom 10 for the five elements of well-being (purpose and motivation, social opportunities and support, financial security, appreciation of community, and physical health). 2 / 11

Getting Better: Smoking

Experts have long cautioned against smoking, a chief contributor to chronic obstructive pulmonary disease (COPD), heart disease and cancer, as well as a prime factor in the deaths of 1,300 Americans daily. Now, more than ever, we've taken those warnings to heart: Gallup-Healthways found that smoking rates dropped to a historic low of 18 percent in 2016, down from 21.1 percent just eight years prior. Smoking bans, both indoors and outside, are credited with helping to lower the rates.

Learn more about smoking, including smart steps for quitting, here. 3 / 11

Getting Worse: Healthy Eating

We all know that fruits and vegetables, whole grains and lean proteins are essential to our continued health, but that doesn't necessarily mean we act on it. Here's proof: The number of people reporting eating healthy all day the previous day dropped to 63.2 percent—a "nine-year low"—in 2016.

Earlier research showed that folks with heart problems have a particularly tough time adopting healthy eating habits. Gallup concluded that additional social support and structure could help correct the patterns.

Learn about healthy eating and nutrition here. 4 / 11

Getting Worse: Diabetes

Diabetes is the seventh leading cause of death in the US, contributing to almost 77,000 passings in 2014—and that number may not improve anytime soon. Last year, the diabetes rate increased to 11.6 percent nationwide, up from 10.6 percent in 2008. Gallup-Healthways previously found that Boulder, Colorado (4.9 percent) had the lowest diabetes incidence of metro areas, while Mobile, Alabama (17.7 percent) had the highest.

One possible solution to the problem: biking. Areas with good bike and park access tend to have lower levels of diabetes.

Learn more about combatting diabetes here. 5 / 11

Getting Better: Exercise

Way to go, Millennials! Thanks in large part to your generation, exercise rates are at 53.4 percent, the highest they've been since Gallup-Healthways began recording. People with higher incomes and those living out West—in Colorado, especially—are also big-time contributors to the trend, with many reporting that they worked out for at least 30 minutes, three times per week, during the previous week.

Folks with "significantly higher rates of exercise" have a lower incidence of obesity and depression. They tend to be better off heart-wise, too, with less hypertension and lower cholesterol levels.

Learn about easy ways to incorporate exercise here. 6 / 11

Getting Worse: Obesity

As awareness has increased over the last decade, there have been some areas of progress in the fight against obesity; rates have dropped in kids aged 2 to 5, for example.

The greater trends, however, aren't great. Gallup-Healthways found that the US obesity rate climbed to 28.4 percent in 2016—about a three-point jump from 2008. While it's a nationwide health problem, it's most prevalent in Southern states like Mississippi and Oklahoma. Areas that lack public transportation, as well as opportunities for biking and walking, are especially prone.

Learn more about obesity, including strategies to fight weight gain, here. 7 / 11

Getting Better: Dental Visits

Smile, America! You can show off those pearly whites with pride, thanks to this positive trend: About two-thirds of us have popped by our friendly neighborhood dentist in the previous 12 months, a slight increase over previous years.

Proper oral care staves off gum disease and tooth decay, of course, but did you know it's also beneficial for people with diabetes? Brushing and flossing are a good way to stave off periodontitis, which may speed the progression of diabetes.

Learn more about healthy teeth and proper oral care here. 8 / 11

Getting Worse: Depression

One of the most alarming well-being trends in recent years is the increase in the depression rate, which rose to 17.8 percent in 2016. In addition to mental health difficulties and suicide, depression contributes to—and is exacerbated by—illnesses ranging from dementia to heart disease.

Still, there's promising news for people with the condition: Research shows that those located in active-living communities, which promote healthy behaviors through outdoor spaces and activities, have lower rates of depression. Heart disease outreach programs run by some hospitals and health care systems were also effective in reducing incidence.

Learn more about risk factors and treatment for depression here. 9 / 11

Getting Better: Healthcare Insecurity

More people can afford healthcare these days, says Gallup-Healthways, which reports that just 15.5 percent of Americans say they were "not able to afford health-care once in the last 12 months." In 2008, that number was 19.7 percent—or, almost 1 in 5.

Why this is important: Those who have enough money are more likely to seek out health care in the first place. Those who don't, won't. As a result, they miss out on much-needed treatment.

Learn the basics of taking charge of your health care here. 10 / 11

Getting Better: Health Insurance Coverage

It's a fact: Millions more Americans have health insurance today than just nine years ago. Thanks in part to the Affordable Care Act, almost 9 in 10 are now covered, including an increased number of chronically ill. Studies find that people with insurance tend to have better health outcomes, largely because they—as previously mentioned—are likelier to seek medical attention.

Learn how to choose the health care plan that's best for you here. 11 / 11

Lowest Well-Being States

While residents of states like Hawaii, Alaska and South Dakota are healthier than most, those living in the bottom 10 have the lowest levels of well-being in the land. The rankings are especially dire for many Southern states; seven of the 10 are located below the Mason-Dixon line, with West Virginia coming in at number 50. The Mountain State places dead last in three of five well-being categories.

Most troubling: Year after year, states in the bottom 10 tend to stay there. Five haven't broken the top 40 since at least 2013.

Here's the full 41-50 ranking:

41. Mississippi

42. Rhode Island

43. Louisiana

44. Alabama

45. Ohio

46. Arkansas

47. Indiana

48. Oklahoma

49. Kentucky

50. West Virginia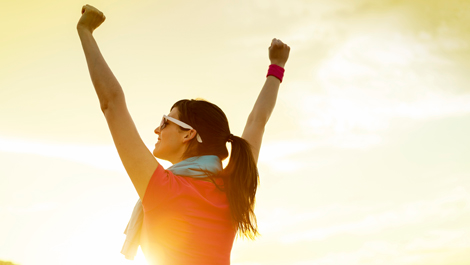 Wellness is a difficult word to define. Traditionally wellness has meant the opposite of illness and the absence of disease and disability. More recently wellness has come to describe something that you have personal control over. ...
Wellness is now a word used to describe living the best possible life you can regardless of whether you have a disease or disability. Your wellness is not only related to your physical health, but is a combination of things including spiritual wellness, social wellness, mental wellness and emotional wellness. Wellness is seen as a combination of mind, body and spirit. Different people may have different ideas about wellness. There is no single set standard for wellness and wellness is a difficult thing to quantify.
More