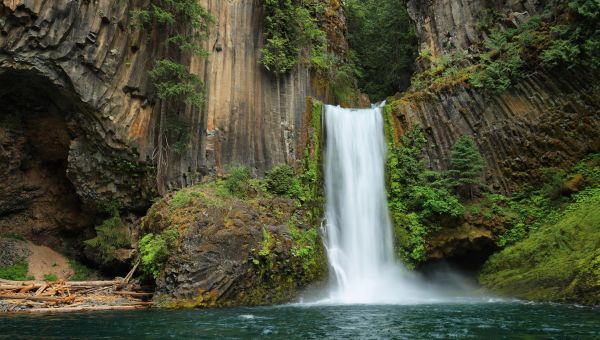 The 10 Best Places to Live for Your Health
Take a journey through the states with the highest well-being.
1 / 11
By Taylor Lupo
A new report, released as a part of the Gallup-Healthways State of American Well-Being series, lists the 10 highest well-being states in America. So what makes these places top contenders? Each state was measured in five areas: purpose, social, financial, community and physical well-being.
The results suggest the majority of American adults are thriving, smoking rates are down nationwide, exercise rates are up and key measures for health care access are the highest ever recorded.
Is your home state on the top 10 list? Find out how your state stacked up against the competition. 2 / 11

10. Texas

Don't mess with Texas! This state beat all the odds—according to the Well-Being Index, southern states don't typically fare well in health and well-being, where obesity rates are at their peak.

Although it's number 10 on the list, Texans led the nation in having strong purpose well-being. That means Texans like what they do every day, are highly motivated to achieve their goals and get to use their strengths every day to do what they do best. How does that affect their well-being? Having a purpose in life has benefits for your mind and body, like improved heart health, a better ability to cope with the diagnosis of an illness and may protect your brain from disease. 3 / 11

9. Minnesota

The home of the honey crisp apple, Tonka Trucks and Jessica Biel has more to brag about than a few inventions and a celebrity birth. Minnesota ranks in the top 10 for both financial and community well-being.

Financial well-being is categorized as the ability to manage finances in a way that reduces stress and increases security. Community well-being is measured by feelings of safety and pride in your community. 4 / 11

8. Montana

Montana fares well in both purpose and financial well-being, but it really stands out for its rank in community well-being. A high community ranking is indicative of residents liking where they live and feeling a sense of comfort and belonging in their area.

Research suggests your personal environment can influence stress, behavior and mood. A positive community can reduce anxiety and depression, and may even help you live a longer life. 5 / 11

7. Arizona

Arizona scores high in three well-being factors: social, purpose and physical.

A social well-being score is measured by having supportive relationships and love in your life. Strong social relationships and connections can have a positive impact on your mental health. Spending time with your partner may reduce stress and one study found, hanging out with friends can increase progesterone, a hormone that helps boost happiness and reduce anxiety levels in women. 6 / 11

6. Vermont

Vermont ranks in the top five well-being scores for both social and physical well-being. Physical well-being, defined as good health and having enough energy for daily activities, and social well-being often converge in communal spaces, like parks. According to the Centers for Disease Control and Prevention (CDC), parks and trails promote physical activity, community engagement and mental health benefits.

Find out why green areas, abundant in places like Vermont, are so good for your mind, body and the environment. 7 / 11

5. Colorado

Of Colorado's rankings, the state's physical well-being score is most impressive. Coming in at number three, many Colorado residents indicate they maintain healthy lifestyles and have low incidence of chronic disease.

The American Heart Association (AHA) recommends adults get at least 150 minutes of moderate-intensity aerobic physical activity or 75 minutes of vigorous-intensity activity each week. Meeting these numbers can help stave off heart disease and just might put your state in the running for a high well-being place in America. 8 / 11

4. Maine

Both financial and physical well-being scores are high in the northeast state of Maine. Residents are physically active and healthy, and are able to manage finances in a way that reduces stress and boosts stability.

The connection between money and well-being is not a new one—money stress has the ability to hurt your health. Money remains a top stressor among Americans, a burden that divides relationships, weakens your immune system and can trigger unhealthy habits, like drinking and overeating. 9 / 11

3. South Dakota

The bronze for highest well-being state goes to the home of Mount Rushmore! With three well-being rankings making the top 10 list—purpose, financial and community—residents of South Dakota are motivated to achieve their goals, able to manage financial stress and have strong connections to friends and family. 10 / 11

2. Alaska

Historically, Alaska's recorded well-being scores have been high, and this year, the state leads the nation in social well-being—a gauge of supportive relationships and love in an individual's life. But that's not all.

Financial and purpose well-being scores in Alaska are within the top five as well. Residents of states with high purpose rankings enjoy what they do each day, and are motivated to achieve their goals. Residents' ability to manage economic life with little stress and great security is an indicator of a state with a high financial well-being rank. 11 / 11

1. Hawaii

Drumroll, please! It may come as no surprise that the highest well-being state in America has three, number-one well-being scores: financial, community and physical. The Aloha State has the highest overall Well-Being Index score in 2016, and the highest score recorded for any state over the past three years.

Looking to make a change in your well-being and your community? Try incorporating walking and biking into your daily routine. Research suggests communities with greater walkability, more bike paths and parks have healthier residents. Active communities increase physical activity, promote healthy eating and reduce the risk of chronic conditions, like obesity, diabetes and depression.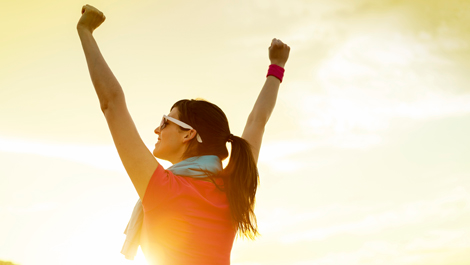 Wellness is a difficult word to define. Traditionally wellness has meant the opposite of illness and the absence of disease and disability. More recently wellness has come to describe something that you have personal control over. ...
Wellness is now a word used to describe living the best possible life you can regardless of whether you have a disease or disability. Your wellness is not only related to your physical health, but is a combination of things including spiritual wellness, social wellness, mental wellness and emotional wellness. Wellness is seen as a combination of mind, body and spirit. Different people may have different ideas about wellness. There is no single set standard for wellness and wellness is a difficult thing to quantify.
More