How many times have you seen products meant to detox your body and promote weight loss? They're everywhere, but they haven't proven to have any beneficial effects.

It's not clear what toxins are removed by these products. Remember that your body has an organ that removes toxins -- it's your liver. Your liver acts as your body's detoxification system by filtering the blood, producing bile and breaking down waste. As for the weight loss from detox diets? You're depriving yourself of calories or nutrients -- essentially fasting -- so you lose weight quickly (but it doesn't last).
Your body naturally detoxifies itself every day, so no need to help it along. In fact, detox programs can be dangerous. In this video, registered dietitian Samantha Heller suggests alternatives to keep your body healthy and strong.
Continue Learning about Wellness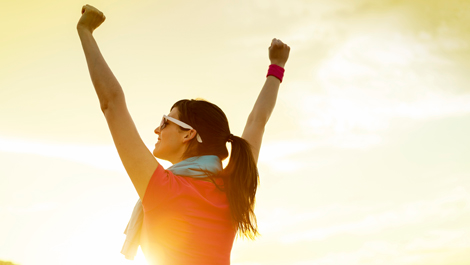 Wellness is a difficult word to define. Traditionally wellness has meant the opposite of illness and the absence of disease and disability. More recently wellness has come to describe something that you have personal control over. ...
Wellness is now a word used to describe living the best possible life you can regardless of whether you have a disease or disability. Your wellness is not only related to your physical health, but is a combination of things including spiritual wellness, social wellness, mental wellness and emotional wellness. Wellness is seen as a combination of mind, body and spirit. Different people may have different ideas about wellness. There is no single set standard for wellness and wellness is a difficult thing to quantify.
More