Do you pride yourself on being a savvy shopper, someone who can't be duped into paying too much for too little? Then don't go food shopping if your tummy is rumbling.

On the other hand, being hungry is a perfect time to shop for an extravagant suit, a silk tie, or the ultimate Sex and the City temptation: fantasy shoes. You'll have a great time doing it and walk out happily empty-handed! If you're hungry, you'll splurge on food but turn into Scrooge McDuck when it comes to paying for anything else.

The key to this shopping mystery is a little gremlin called ghrelin, which is a hormone produced in your stomach that shouts out to your brain, "Feed me! I'm hungry!" When ghrelin's message gets through, it turns into, "That food looks so good. Pay anything for it, now!" Researchers don't know exactly why ghrelin has the opposite effect on your willingness to spring for things you can't eat, but it does.

So when you're hungry, feel free to bypass the grocery store and head for the mall. It's even healthy. Older adults who shop daily enjoy a 27% lower mortality rate than their stay-at-home pals. (Is it the walking or the window-shopping? Probably both.) Just grab something to eat before you head back to the grocery store, like a small bag of heart-healthy walnuts (six halves) or almonds (12 will do the ghrelin-suppressing trick). It'll keep your waistline slim and your wallet safe.
Continue Learning about Wellness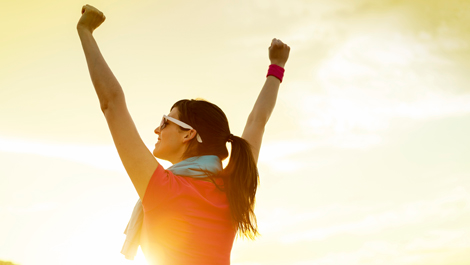 Wellness is a difficult word to define. Traditionally wellness has meant the opposite of illness and the absence of disease and disability. More recently wellness has come to describe something that you have personal control over. ...
Wellness is now a word used to describe living the best possible life you can regardless of whether you have a disease or disability. Your wellness is not only related to your physical health, but is a combination of things including spiritual wellness, social wellness, mental wellness and emotional wellness. Wellness is seen as a combination of mind, body and spirit. Different people may have different ideas about wellness. There is no single set standard for wellness and wellness is a difficult thing to quantify.
More