Saying yes or no in the right balance is important; saying yes to others all the time means you are often saying no to yourself. Watch psychotherapist Tiffanie Davis Henry, PhD, explain why finding this balance is key to taking good care of yourself.
This a high-wire act for everyone. The goal is to sense when you're in balance and when you're not and keep shifting slightly in one direction or another to regain equilibrium. Because life is constantly changing, you won't be able to stay in balance for long. Sometimes you'll feel as if you're doing too much and other times as if you're doing too little. That's natural and normal. The problem arises when you're stuck in a pattern of excess or insufficiency or ping-pong from one extreme to the other. By keeping in touch with your internal sufficiency meter and saying yes and no appropriately, you'll feel less overwhelmed and stressed, calmer and more centered. And, of course, less inclined to eat when you're not hungry.
Continue Learning about Wellness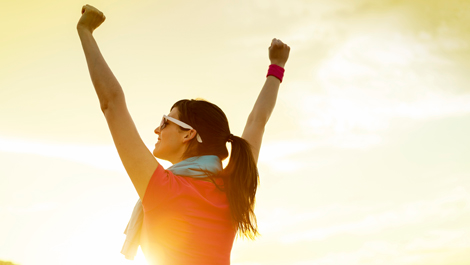 Wellness is a difficult word to define. Traditionally wellness has meant the opposite of illness and the absence of disease and disability. More recently wellness has come to describe something that you have personal control over. ...
Wellness is now a word used to describe living the best possible life you can regardless of whether you have a disease or disability. Your wellness is not only related to your physical health, but is a combination of things including spiritual wellness, social wellness, mental wellness and emotional wellness. Wellness is seen as a combination of mind, body and spirit. Different people may have different ideas about wellness. There is no single set standard for wellness and wellness is a difficult thing to quantify.
More