When a person becomes suddenly ill, he or she usually looks and feels sick. Common signs are:
Changes in level of consciousness, such as feeling lightheaded, dizzy, drowsy or confused, or becoming unconscious
Breathing problems (i.e., trouble breathing or no breathing)
Signs of a possible heart attack, including persistent chest pain, discomfort or pressure lasting more than a few minutes that goes away and comes back or that spreads to the shoulder, arm, neck, jaw, stomach, or back
Signs of a stroke, including sudden weakness on one side of the face (facial droop), sudden weakness, often on one side of the body, sudden slurred speech or trouble forming words, or a sudden, severe headache.
Loss of vision or blurred vision
Signs of shock, including rapid breathing, changes in skin appearance, and cool, pale or ashen (grayish) skin
Sweating
Persistent abdominal pain or pressure
Nausea or vomiting
Diarrhea
Seizures
Continue Learning about Wellness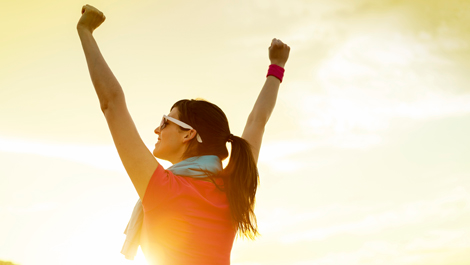 Wellness is a difficult word to define. Traditionally wellness has meant the opposite of illness and the absence of disease and disability. More recently wellness has come to describe something that you have personal control over. ...
Wellness is now a word used to describe living the best possible life you can regardless of whether you have a disease or disability. Your wellness is not only related to your physical health, but is a combination of things including spiritual wellness, social wellness, mental wellness and emotional wellness. Wellness is seen as a combination of mind, body and spirit. Different people may have different ideas about wellness. There is no single set standard for wellness and wellness is a difficult thing to quantify.
More