Supermarkets get shoppers to spend more money with great marketing; they know how to appeal to all the senses, leading shoppers to buy extra items they don't need. Watch psychologist Jennifer Hartstein, PsyD, explain how this marketing works.
Supermarkets are designed to make you walk out with way more items in your shopping bags than you intended. Next time you're strolling the aisles, pay attention to the sensory sensations your supermarket uses to seduce you: the smell of brewing coffee and donuts, the colorful signage around the DVDs near the checkout, even the music is designed to make you reach for your wallet. During quiet business hours, supermarkets play slower music, hoping it will cause you to linger and buy more. On average, these supermarket tricks can cause you to spend $50 more per trip. Be sure to walk in with a list—and stick to it!
This content originally appeared on
doctoroz.com
Continue Learning about Wellness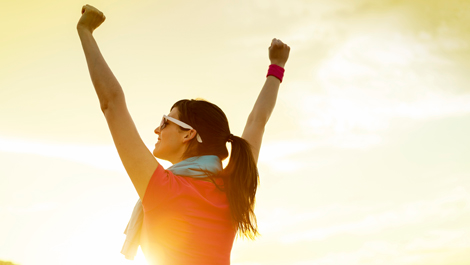 Wellness is a difficult word to define. Traditionally wellness has meant the opposite of illness and the absence of disease and disability. More recently wellness has come to describe something that you have personal control over. ...
Wellness is now a word used to describe living the best possible life you can regardless of whether you have a disease or disability. Your wellness is not only related to your physical health, but is a combination of things including spiritual wellness, social wellness, mental wellness and emotional wellness. Wellness is seen as a combination of mind, body and spirit. Different people may have different ideas about wellness. There is no single set standard for wellness and wellness is a difficult thing to quantify.
More