Having a dog or cat peacefully nap by your side can be comforting. Pets can reduce loneliness, lower blood pressure and ward off depression.

Having a cat, dog or other small pet gives you something to do. Carrying out tasks such as grooming, cleaning or walking an animal can give you a sense of purpose -- not to mention a reason to get out of the house for some low-impact exercise and social interaction. Research from the University of Victoria in British Columbia revealed that people with dogs tended to be more physically active than those without them.

Here's another reason pets might be good for your well-being. A study by scientists at Purdue University found that people with Alzheimer's disease who had aquariums in their rooms had better eating and nutritional habits. The aquariums seemed to help the people maintain a healthy body weight. They even took fewer supplements, reducing health care costs.

The benefits of pet ownership aren't just physical. It's long been recognized that lack of companionship can have many negative effects on mental health. It can lead to depression, anxiety and potentially even dementia. For some people -- especially those with memory problems -- it's sometimes easier to connect with animals than humans. That's why pets can be ideal friends for some older people.

This content originally appeared on HealthyWomen.org.

Continue Learning about Wellness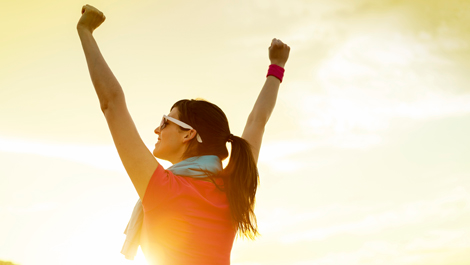 Wellness is a difficult word to define. Traditionally wellness has meant the opposite of illness and the absence of disease and disability. More recently wellness has come to describe something that you have personal control over. ...
Wellness is now a word used to describe living the best possible life you can regardless of whether you have a disease or disability. Your wellness is not only related to your physical health, but is a combination of things including spiritual wellness, social wellness, mental wellness and emotional wellness. Wellness is seen as a combination of mind, body and spirit. Different people may have different ideas about wellness. There is no single set standard for wellness and wellness is a difficult thing to quantify.
More