According to a study by Cigna HealthCare, most Americans think they are in excellent or very good health, but when it comes to healthy habits their actions don't always match their words. More than half (57%) of those surveyed said they were in "excellent or very good health."
The same survey showed that when they were asked how others would characterize their health, more than half agreed others would say they need to lose 10 pounds. Yet, according to the Centers for Disease Control and Prevention (CDC), an estimated two-thirds of U.S. adults are actually overweight or obese. Seventy five percent agreed others would say they are in good physical shape, but only 49 percent believed others would say they exercise vigorously three times each week. Continue Learning about Wellness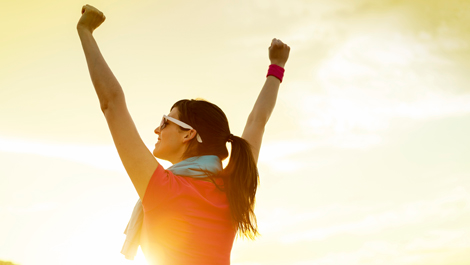 Wellness is a difficult word to define. Traditionally wellness has meant the opposite of illness and the absence of disease and disability. More recently wellness has come to describe something that you have personal control over. ...
Wellness is now a word used to describe living the best possible life you can regardless of whether you have a disease or disability. Your wellness is not only related to your physical health, but is a combination of things including spiritual wellness, social wellness, mental wellness and emotional wellness. Wellness is seen as a combination of mind, body and spirit. Different people may have different ideas about wellness. There is no single set standard for wellness and wellness is a difficult thing to quantify.
More