Every intention is energy. Imagine you have always wanted to take a cooking class and you say, "I am going to take a cooking class." You have just made the intention of taking a cooking class. The moment you claimed your intention to take this cooking class, you made this a priority in your life. You put words into your intention and announced it to your family and coworkers.

You get busy and a week later your spouse asks you what kind of cooking class you are taking and when. You admit that you had gotten busy and put it on the back burner. At work the next day a coworker tells you he saw an advertisement for cooking classes being held at the local college and he cut out the ad and hands it to you. You smile and excitedly rush to your desk and look at the date, cost and location of the class. You choose to move other responsibilities out of the way so you can take this class you have wanted to take for years. By thinking through this exercise do you understand how powerful your intentions are and how they affect others?

If you are living your life without intentions, you may not be moving toward your full potential in your life. Intention is a powerful energy that creates an abundant intentional life of true happiness.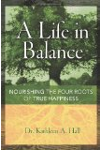 Continue Learning about Wellness