Make your own choice for growth and begin to implement it right away. Start with something tiny and manageable - something so simple it seems almost too silly to even bother about. If you want to make exercise part of your life, try just stretching for five minutes when you first wake up. If you want to play guitar, learn a single chord each day. Once you've done it several times, your rain will adjust and it will feel normal. A habit - forming tendency can actually work to your advantage here. As you achieve your small goals, you will gain a sense of accomplishment and the empowering realization that you can do what you set out to. Gradually, increase the intensity and complexity of your goals as those change muscles build.
Finally, using nonjudgmental observation, try to determine what fundamental need you were attempting to meet with the undesired action. Was it helping you feel secure or important or valued? Be both honest and kind as you search your soul for your heart's true desire. When you can satisfy that deep yearning directly - with love or connection or a sense of contribution and creativity - then you will no longer cling to any behavior.
Continue Learning about Wellness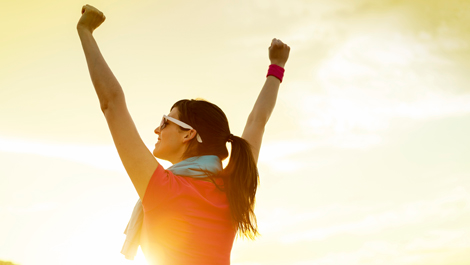 Wellness is a difficult word to define. Traditionally wellness has meant the opposite of illness and the absence of disease and disability. More recently wellness has come to describe something that you have personal control over. ...
Wellness is now a word used to describe living the best possible life you can regardless of whether you have a disease or disability. Your wellness is not only related to your physical health, but is a combination of things including spiritual wellness, social wellness, mental wellness and emotional wellness. Wellness is seen as a combination of mind, body and spirit. Different people may have different ideas about wellness. There is no single set standard for wellness and wellness is a difficult thing to quantify.
More