To create a healthy workspace if you work from home, you can do the following:
Limit distractions in your workspace.
Have a quiet, organized, and stress free environment.
Have a dedicated office area.
Use an ergonomic chair.
Create a standing desk.
Keep healthy snacks readily accessible for those midday munchies!
Consider these ways to make your work space healthy while you're working from home:
Separate yourself. It's important to separate yourself from your household, especially if there are other people around while you're working. Set up a home office with a door that you can close to drown out any noise from pets, kids or the TV. This can help you remain productive and professional.
Get a good chair. Good posture is important. You don't want to strain your back or neck while hunched over your computer screen. Choose a chair that's comfortable, but not too comfortable. For example, your living room recliner won't position you correctly for work.
Control your environment. At the office, you may be at the mercy of your boss's ideal office environment. At home, you're in charge. Open your windows to let some fresh air in. Set the thermostat to whatever temperature feels most comfortable. Turn on as many lights as you need to see without squinting or dealing with glare.
Continue Learning about Wellness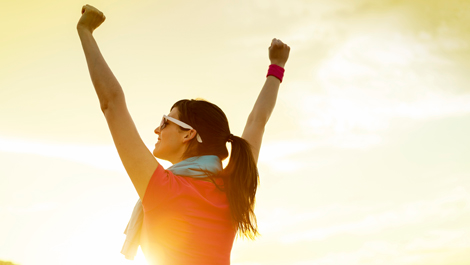 Wellness is a difficult word to define. Traditionally wellness has meant the opposite of illness and the absence of disease and disability. More recently wellness has come to describe something that you have personal control over. ...
Wellness is now a word used to describe living the best possible life you can regardless of whether you have a disease or disability. Your wellness is not only related to your physical health, but is a combination of things including spiritual wellness, social wellness, mental wellness and emotional wellness. Wellness is seen as a combination of mind, body and spirit. Different people may have different ideas about wellness. There is no single set standard for wellness and wellness is a difficult thing to quantify.
More