Part of the journey of finding out who you are involves finding what we like to call "your authentic being"--that is, the core of who you are beyond your basic personality traits. We can't answer that question for you, but we can give you two bits of advice.
One, find your passion. We don't care whether it's music, sports, art, surfing, photography or science. Find it, feel it, join others who share your passion, and pass it on to others who are open to it. It's a wonderful process trying to find the thing (or things) that jazz you to the bone and that you look forward to the days you get to do that. When you come across yours, you'll know it. And you'll be a changed person because of it.
Two, carve out some time to help someone else. There are few feelings in the world that surpass that of knowing you've helped someone--maybe mentoring a younger student or volunteering with your family at a local charity event. It feels good and is good. So good, in fact, that some researchers have found that the effect of giving is similar to the so-called runner's high, prompting a stream of the feel-good substances called endorphin. It doesn't matter if you have cash to spare; everyone can give the gift of his or her own time and involvement.
Continue Learning about Wellness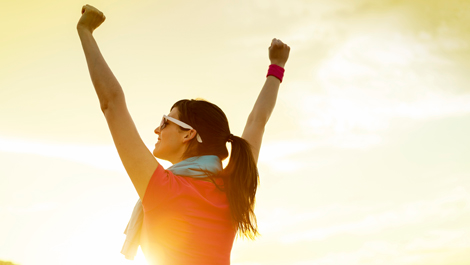 Wellness is a difficult word to define. Traditionally wellness has meant the opposite of illness and the absence of disease and disability. More recently wellness has come to describe something that you have personal control over. ...
Wellness is now a word used to describe living the best possible life you can regardless of whether you have a disease or disability. Your wellness is not only related to your physical health, but is a combination of things including spiritual wellness, social wellness, mental wellness and emotional wellness. Wellness is seen as a combination of mind, body and spirit. Different people may have different ideas about wellness. There is no single set standard for wellness and wellness is a difficult thing to quantify.
More