When doing a physical, I like to approach prevention in three general categories -- heart disease prevention, cancer prevention and general prevention. I do this because heart disease is the number-one cause of death and cancer is the number-two cause of death. Also, by addressing these issues and their risk factors, we address many of the other causes of medical disease. For heart disease, I look at the major risk factors: cholesterol, diabetes, family history of heart disease, tobacco use and hypertension. For cancer, I review any potential screenings a patient may be due for, including colonoscopy, mammogram and Pap smear. I also address any lifestyle factors that may increase the cause of cancer, such as obesity or tobacco use. Finally, I look at general prevention to make sure things such as immunizations are up to date. It is impossible to say which items on this list are most important, because every patient has specific genetics and risk factors to take into consideration.
Your doctor can help you prevent health problems by making sure that you are up to date on any appropriate screening tests and vaccinations. Finding and treating conditions that may lead to disease can help you avoid future problems. Your doctor can tell you what symptoms to watch for and when you need to be checked. Talking to your doctor about healthy lifestyle choices can also prevent health problems.
Often the best medical care occurs when you establish a long-term, honest relationship with your family doctor. Then, when problems arise, your family doctor can view them in the context of your overall health, as well as problems that might run in your family, and use as much pertinent information as possible to provide the right diagnosis and treatment.

Also realize that your family doctor can not only help you to diagnose and treat medical problems but to avoid them. Consider consulting your family doctor not only when you have a medical problem but even if you have general health questions.

Your family doctor can answer your questions on a broad array of health issues that may include eating well, getting enough exercise, lowering your cholesterol, family planning, and avoiding catching illnesses. By asking questions and following your doctor's advice for healthy living, you may improve your health today and help establish the kind of long-term relationship with your doctor that can ensure your good health in the future.
Continue Learning about Wellness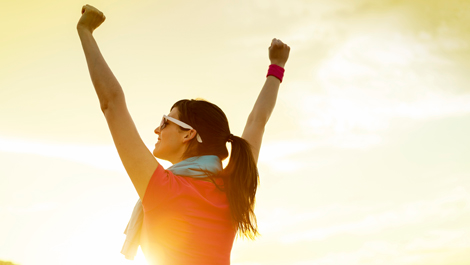 Wellness is a difficult word to define. Traditionally wellness has meant the opposite of illness and the absence of disease and disability. More recently wellness has come to describe something that you have personal control over. ...
Wellness is now a word used to describe living the best possible life you can regardless of whether you have a disease or disability. Your wellness is not only related to your physical health, but is a combination of things including spiritual wellness, social wellness, mental wellness and emotional wellness. Wellness is seen as a combination of mind, body and spirit. Different people may have different ideas about wellness. There is no single set standard for wellness and wellness is a difficult thing to quantify.
More